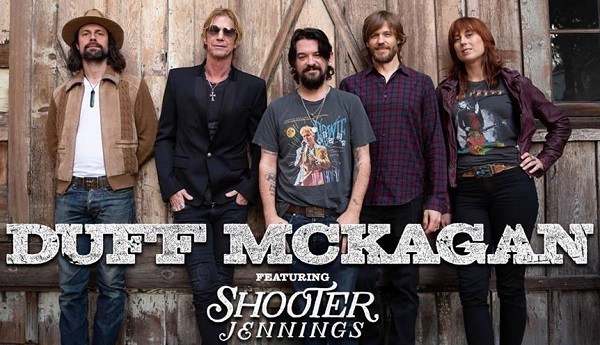 Duff McKagan, has released "Don't Look Behind You", a new song from his much-anticipated solo album, "Tenderness".

"Don't Look Behind You" is a sweeping ballad, complete with acoustic guitar, drums and a brass section. McKagan's voice is supported by gospel backing singers, who add soul to the introspective piece.
The track also features keyboards played by Grammy winner Shooter Jennings. The singer-songwriter, and son of country legend Waylon Jennings, also produced the LP.

Available for pre-order is a special limited edition "Tenderness" deluxe book, which includes the album on 180-gram yellow & red starburst vinyl, the CD, and features an exclusive lithograph signed and numbered by McKagan.
The hard cover book contains 40-pages of photos from the recording sessions and also presents liner notes written by Duff detailing his experiences with each song and the project as a whole. The vinyl features 10 tracks and a unique sequence carefully selected by McKagan and the album's Grammy-winning producer Shooter Jennings, while the CD includes 11 tracks.
Duff Mckagan - "Don't Look Behind You" Official Audio