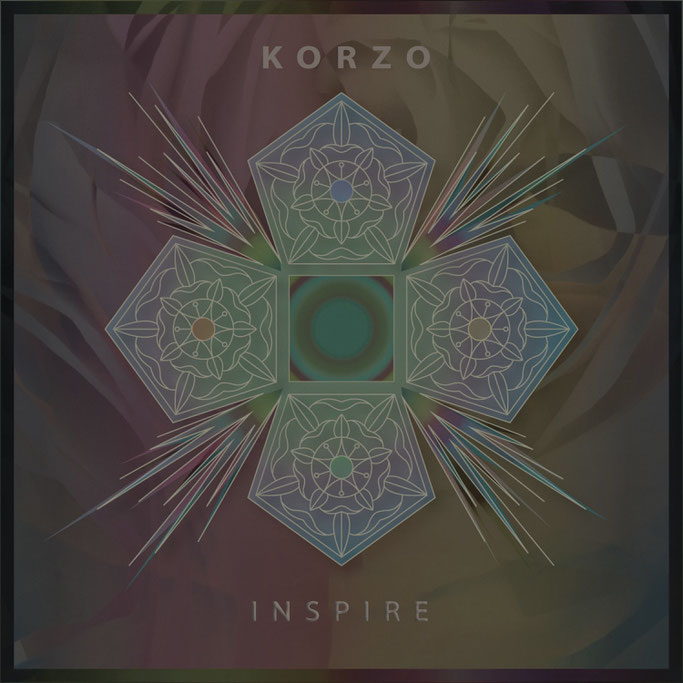 Korzo was founded in 2013 by Dimitriy Pavlovskiy (aka Dimi Rich). After first EP "Long Way to Shore" the band received offers from several labels to release a full-length album. Debut instrumental album "Polarity" released in 2014. Stylistically "Polarity" was more in post-rock/sludge genre. Tree years later project released second album 'Supremacy', which musically continued the previous album, but the band added some progressive/symphonic elements to make a richer sound. Also, the new record included vocals by Dimi Rich. Album gained a lot of positive feed-backs all around the world.
In October 2017 the band entered the studio with a new line-up for producing next album 'Inspire'. After one year of recording album completed and ready to be published.
Nowadays, with unique repertoire and kick-ass live performance, we are ready to show to You what the real music is!
Korzo begins its way to Your hearts.
Track Listing:
01.Greatest
02.Stay Alive
03.In the End
04.Spark
05.Alabaster
06.Aimless
07.Colours
08.Odyssey

Musicians on release:

Jacob Erock Moses - vocals
Dimi Rich - Guitars/Bass/Backing Vocals/Additional Keyboards
Myroslav Danko - Guitars/Bass/Additional Keyboards
David Ulrich - Drums/Percussion

Choir  on "In the End" by:
Dimi Rich
Myroslav Danko
Jacob Moses
Toni Finchman

Keyboards at "Greatest" by Vasil Iržak

Production credits:

All music composed, arranged and produced by Korzo
All Lyrics by Jacob Erock Moses

Recorded, mixed and mastered at Beast Sound Studios
between October 2017 - October 2018
Engineered by Dimitriy Pavlovskiy

Cover Art by Tommy Fanta
All photos by Oleksandra Slyvkanych

Official website and social network site link/s:
https://www.facebook.com/korzomusic/
https://korzo.bandcamp.com/
https://www.instagram.com/korzoofficial/


Korzo - "In the End" (from the album "Inspire")