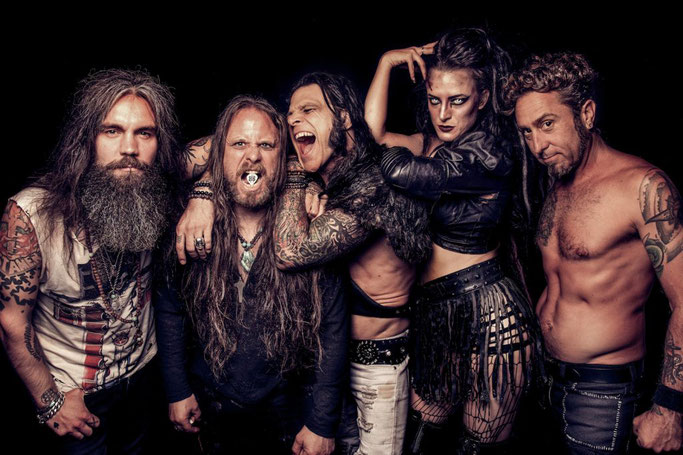 Beastö Blancö featuring long-time Alice Cooper bassist Chuck Garric will be releasing a new studio album titled "We Are" via Rat Pak Records on May 24, 2019.

Beastö Blancö consist in Chuck Garric (long time Alice Cooper bassist) on guitars and vocals, Calico Cooper on vocals, Brother Latham on guitars, Jan LeGrow on bass and Sean Sellers on drums. 
"We Are" is the follow up album to their highly successful 2016 self-titled sophomore release "Beastö Blancö".
Influenced by bands such as White Zombie and Mötorhead, Beastö Blancö's music is a potent mix of heavy riffs, driving bass and melodic choruses.
From the album opener "The Seeker" to the closer "I See You In It" it is clear that Beastö Blancö wear their influences on their sleeve. Tracks like "Solitary Rave", "Perception of Me" and "We Got This" showcase that vocal interplay between Garric and Cooper, something that separates Beastö Blancö from these influences.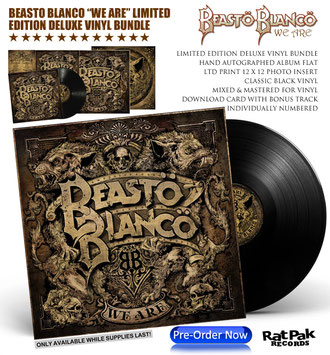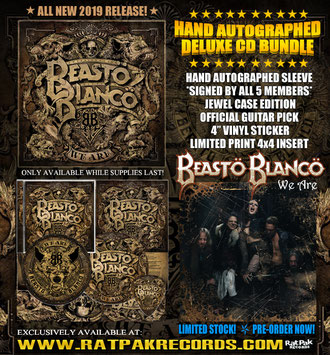 Beastö Blancö's "We Are" is available for pre-order on  Rat Pack Records site
Track List for "We Are":
01. The Seeker
02. Solitary Rave
03. Ready To Go
04. Down
05. Perception Of Me
06. Let's Rip
07. Half Life
08. We Got This
09. Follow The Bleed
10. I See You In It
11. Halcyon (Bonus Track CD & Download versions only)