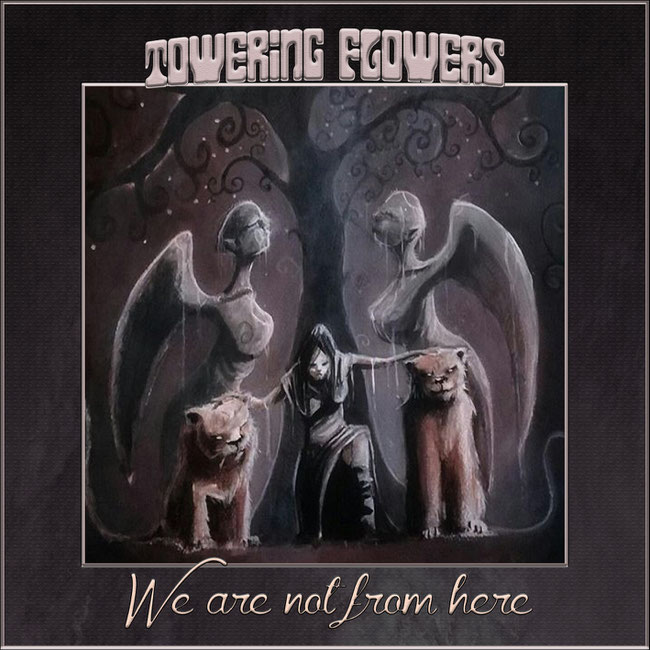 The first EP of Towering Flowers "We Are Not From Here" is now available in digital version on all the main platforms.

The band tells it with these words:
"The album is heterogeneous from a stylistic point of view and is given particular emphasis to the atmosphere, with times dilated music. The texts describe a Pindaric flight that tells the loneliness of the human condition, the general abandonment of the spirituality and wonder of the observer, the inability to communicate moods and feeling of inadequacy of some of us who feel that we do not belong up to the point of  "I'm gonna go back to the bottom of this place."

The band, formed in Rome in 2016 under the initial name of Painted Horses, has changed its name into Towering Flowers in 2017 inspired by "Lucy In The Sky With Diamond" and after entering the roster of Volcano Records has published several contents between 2018 and 2019 to anticipate the release of the EP.
Among these is worth mentioning the lyric video of the title track of the album "We Are Not From Here".
For more information
www.volcanopromotion.com
www.facebook.com/volcanopromotion
https://www.facebook.com/toweringflowers/
"We Are Not From Here"  Official Lyrics Video