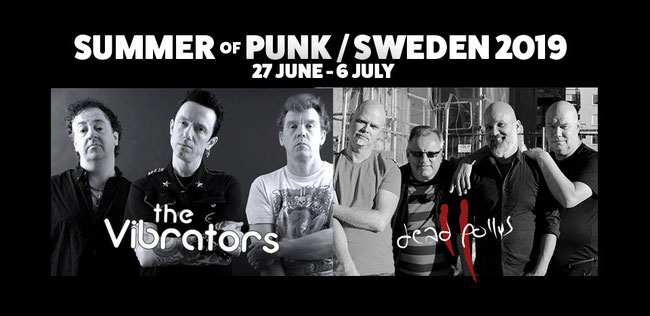 Dead Pollys from Stockholm have invited the legends The Vibrators for a common summer tour, "Summer of Punk / Sweden 2019".
The tour starts in Stockholm on June 27 and ends in Linköping July 6th.
Six dates are ready at the time of writing. The Vibrators are known for the song "Baby Baby" and their first gig was as support to The Stranglers. They have also played with both Sex Pistols and Iggy Pop.
Dead Pollys have members from bands like Sighstens Grannar and Sir Reg. In 2015, Dead Pollys toured the USA with Dave Smales and his band Down By Law.
In February 2019 they released the album "Strummerland" via Too Loud Records.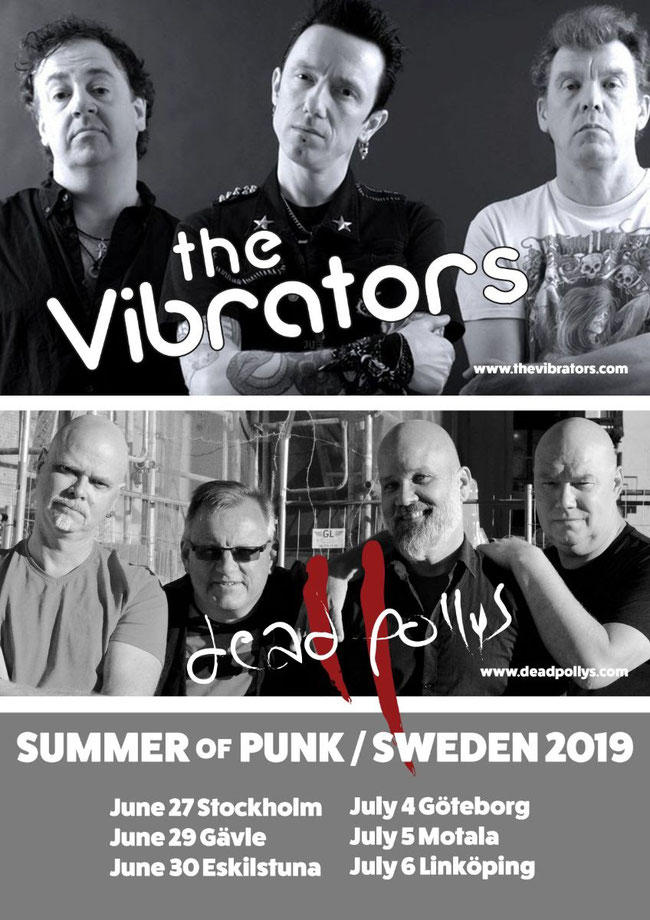 More Info:

Dead Pollys - "Strummerland" Official Video