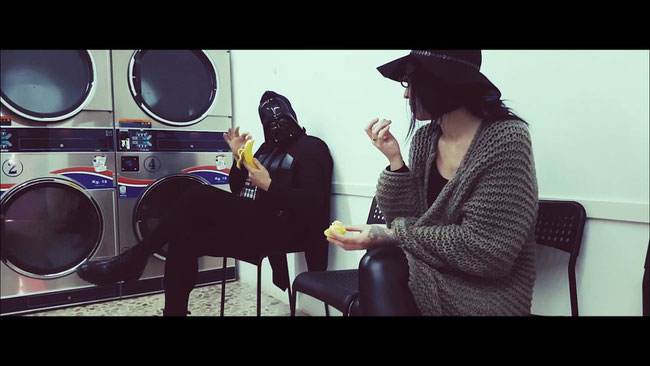 It's now available "Reach Me In The Dark Side", the new single by Vain Vipers, taken from the album "Vain Vipers" soon to be released by Volcano Records & Promotion, one of the most active independent labels on the Italian rock and metal scene.

The song has old-school Hard Rock sounds proposed in a modern key and is accompanied by a fun video, a sequel to the previous "Kissy Doll" released on January 22, 2019.
With this record product Vain Vipers have reconfirmed their already evident personality, giving their listeners a new content full of fantasy, fresh and genuine just like the previous work.
If until a few months ago we still didn't know much about these new generation rockers, now we are undoubtedly starting to outline a clear path; the band is in fact sending clear signs of seriousness and constant commitment to promote their music with personality and determination, and this makes Vain Vipers a band to keep an eye on. The premises are very good, you just have to wait for the release of the record.

Genre: Glam Rock, Hair Metal, Hard Rock
Similar Artists: Crazy Lixx, Gotthard, Poison
Volcano Records & Promotion
www.volcanopromotion.com
www.facebook.com/volcanopromotion


Vain Vipers  - "Reach Me in the Dark Side" Official Video