Howling from the mountains of Canberra - Australia, Chud brings their raw and aggressive mix of primitive death metal, industrial punk with rough elements of black metal.
Unleashing their first EP "Blood & Bone" in late 2009, Chud began their wave of terror, pummeling the senses of the hungry metal punters throughout Australia. Following this up with their 1st full length album "Ominous" in 2013, they have entertained and amused both venues and punters alike with fury.
Now they continue the next chapter with their new album "Dead".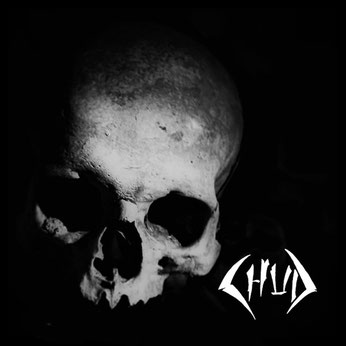 Tracklisting:
  01- Neolithic
  02- Jotun
  03- The Wicked
  04- In Cult We Trust
  05- Pigs For Satan
  06- Interlude
  07- Fearmonger
  08- Crone
  09- Mountain King
  10- Enthroned
  11- Get It Out
  12- Dead
Chud are:
Novak - Skins
Kate G - Lo-Strings
Whiskey - 9-strings/Script
"Dead" is available now from www.chudmetal.bandcamp.com.
Follow Chud on Facebook

Chud - "Fearmonger" Official Video