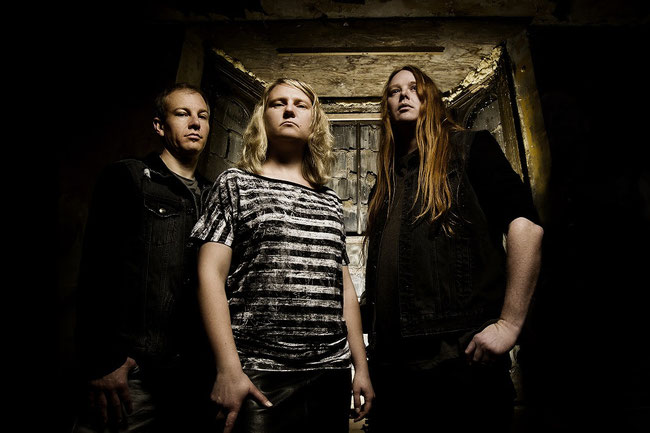 photo credit - Ester Segarra
Final Coil  are proud to unleash the cover and the tracklist of their sophomore upcoming new album 'The World We Left Behind For Others'.
Musically, 'The World We Left Behind For Others' shows Final Coil truly becoming the band that Persistence Of Memory, in hindsight, was merely hinting at. The sheer breadth of sound, the depth of the emotions captured, the free flowing creativity make this album utterly captivating and a wonderful achievement. Lyrically, the story being told is both intimately personal and yet universally relevant and affecting.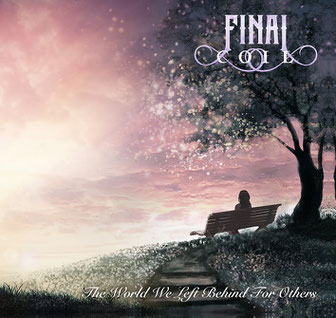 1 – Ash's
2 – The Last Battle
3 – Scattered Dust
4 – Take Me For A Walk
5 – Empty Handed
6 – Keeping Going
7 – Convicted Of The Right
8 – Ashes
9 – One More Drink...
10 - ...And I'll Leave
11 – One More Trip
12 – The World We Left Behind For Others
Final Coil's Upcoming Shows
In the lead up to the release Final Coil will be playing two prestigious UK festivals. On February 16th the band will take to the stage of the O2 Academy in Birmingham as part of HRH Metal: Metal Meltdown with Decapitated, Raging Speedhorn, Acid Reign and many more. Then on the 23rd of March, Final Coil will join Focus, England, IO Earth and a host of progressive rock talent at the Fusion Festival at the Stourport Civic Centre. Drumming for Final Coil at these two momentous shows will be Dan Brown of Beckon Lane. 
2019 is set to be the year that Final Coil really take flight – watch this space for more news and prepare to join us for an incredible imaginary trip.
Follow Final Coil
www.facebook.com/finalcoil
www.finalcoil.com
Final Coil Youtube
Final Coil - "Corruption" Official Lyric Video