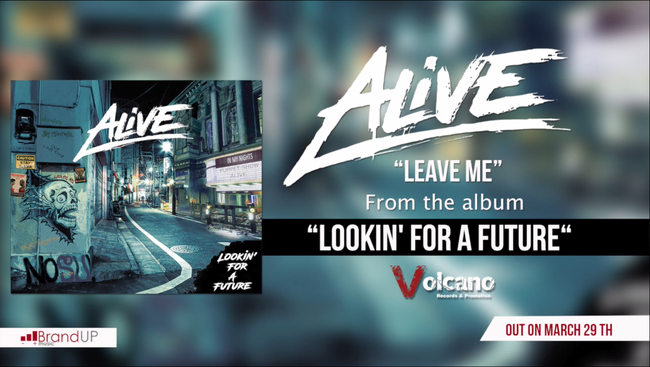 Alive makes available today their first single "Leave Me", available on the YouTube channel of the their record label. The song is extracted from the band's first album, entitled "Lookin 'For A Future", whose release is scheduled for March 29 and which will be the fourth track.
"Leave Me" is a pressing and energetic piece from which the personality of this young woman emerges promising band with a rock soul with clear hard 'n' heavy roots but with an eye to the future.
The sound "Leave Me" is rich and modern and has a clear influence derived from the latest work of Slash in collaboration with Myles Kennedy, from an instrumental and vocal point of view.
Regarding this last element is also perceived by the influence of the first Guns 'n' Roses. The technical level of the band is definitely above average, the rhythm section is very solid, the riffing is precise and tight, the refrain is catchy and the song on the whole is left to listen with pleasure from beginning to end.
More infos:
www.volcanopromotion.com
www.facebook.com/volcanopromotion
https://www.facebook.com/AliveBandRock/


 Alive - "Leave Me" Official Audio