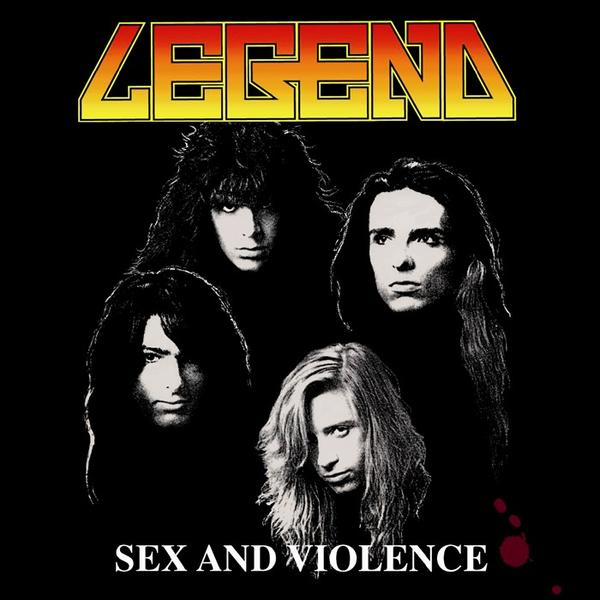 Who's ready for some "Sex And Violence" and 8 bonus tracks while we're at it!
Demon Doll and Metal Legacy Records are proud to have teamed up with early 90's bad boys Legend to reissue their amazing debut album "Sex And Violence".

All songs have been digitally remastered and this album comes packaged in an 8 page booklet with a full set of lyrics to the original album tracks.
This CD is silver pressed, officially licensed from the band and exclusively available from Demon Doll Records.
Legend are:
Brian Thomas - Bass
Tyler Kaye - Vocals
Mick Silver - Drums
Ash Pederson - Guitar (mk1)
Adam Black - Guitar (mk2)
Tracklist:
1. Desperate (Intro)
2. Electric Romeo
3. Shakin' The Baby's Rattle
4. Gemini
5. Touch Me If You Dare
6. Walk Away
7. Middle Of Night
8. Money Makes Me
9. Bottom Of The Deck
10. Pullout
11. Emotion
BONUS TRACKS
12. Picture
13. Maze
14. Target City
15. Straight Thru To China
16. Christlike
17. Eating Crow
18. Phobia
19. Heroine
Follow Legend on Facebook