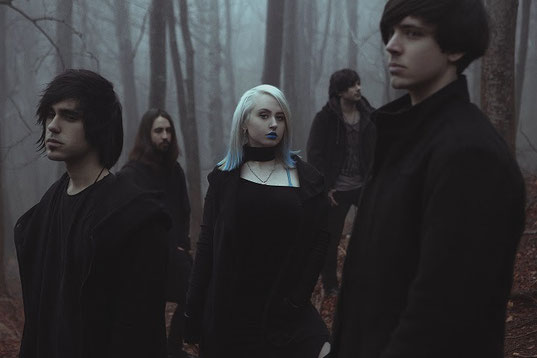 Spanish Modern Metal combo  Flames At Sunrise are proud to present their brand new official video for "Dolmen", track taken from the album "Born In Embers" out via Wormholedeath.

"Her fate is in your hands."
Two ends, one election. Fate is in your hands. Flames At Sunrise presents "Dolmen", the band's most ambitious audiovisual creation to date.
"Only we can decide to light the flame of hope or plunge into the loop of darkness."
This video clip builds a bridge between their two previous productions, "III Faces" and "Ark Flesh", connecting the stories and creating a new universe where music finds its reflection in the image, and where only we have the power to choose how we want it to end up. How does it work? It's simple: this video has two endings and we will be able to choose the option we want.
Shot by Jordi Flames, the band's guitarist, and starring the group's own members, with the collaboration of Aitor Torres, a former member, this video clip is presented as a starting point for a new world that will redefine the creative limits of Flames At Sunrise.

Follow Flames At Sunrise @
Official Website
Facebook
Twitter
YouTube
Instagram
Flames At Sunrise - "Dolmen" (Interactive music video) Official Video