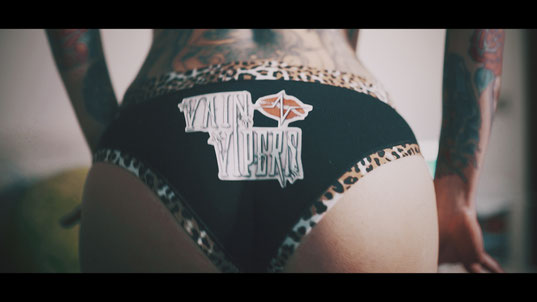 Vain Vipers now make their new single "Kissy Doll" available through the YouTube channel of Volcano Records & Promotion. This piece is extracted from the new album "Vain Vipers" and is a work from the 80s Hard Rock sounds proposed in a modern key. Vocal harmonies and airy refrains set in powerful and rough rhythm sections.
"Kissy Doll" is accompanied by a fun and entertaining video clip which unequivocally highlights the personality of the band and its members. It is a concentrate of pure glam rock in which music, irony, eroticism and fantasy find a perfect balance and give life to a fresh and genuine product, but above all completely Made in Italy.
The Vain Vipers therefore give us the opportunity to take a dip in the past while keeping our eyes turned towards modernity. The premises seem good, who knows what surprises will reserve us in the coming months.
More infos:
www.volcanopromotion.com
www.facebook.com/volcanopromotion
https://www.facebook.com/vainvipers/
Vain Vipers -  "Kissy Doll" Official Video