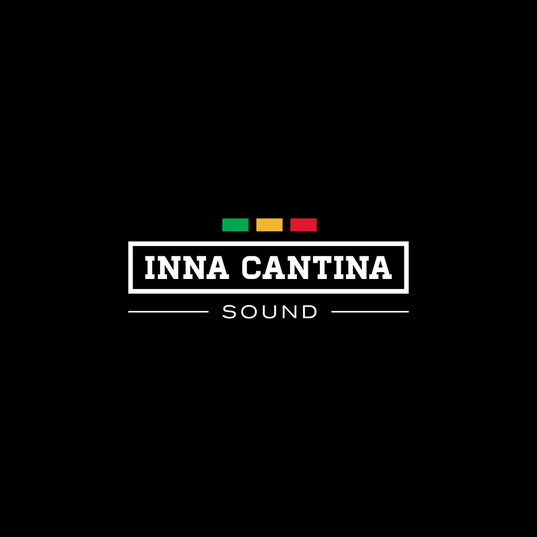 Beyond the proposed genre, Rockers And Other Animals, supports the band Inna Cantina Sound.
The band Reggae-Ska-Raggamuffin of the Inna Cantina Sound, formed by Gianmarco "Jimmy" Amatucci, Riccardo "Ientu" Venturini, Paolo Zou, Stefano Rossi, Francesco "Tak" Sprovieri, Viola Rossi and Benjamin Ventura, was victim of violence in Bagnaia (VT).
The attack took place at the hands of a group of fascists who did not like the lyrics of the band's songs that carry an anti-fascist and anti-racist message.
A member of the band was taken to the emergency room after the beating. This is NOT Italy we know, with freedom of thought, free to express their thoughts and their music. Together with the band, we hope that similar events will no longer happen at the expense of anyone, any kind of music or thought.

Inna Cantina Sound released this report with a committee on their Facebook page.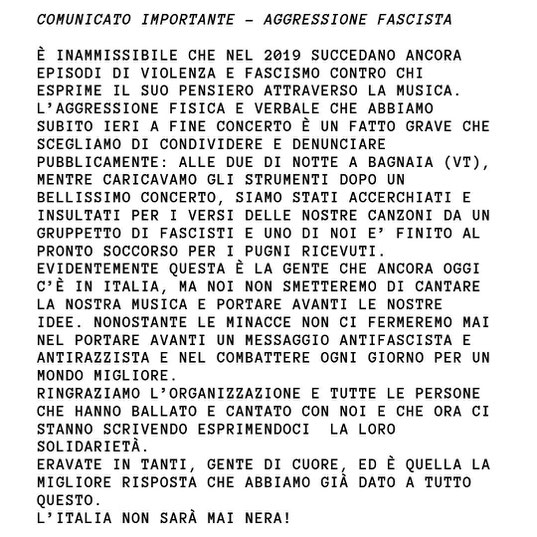 IMPORTANT NOTICE FASCIST AGGRESSION
It is inadmissible that in 2019 there are still episodes of violence and fascism against those who express their thoughts through music.
The physical and verbal aggression that we suffered yesterday at the end of the concert is a serious fact that we choose to share and denounce publicly: at two in the night in Bagnaia (VT), while we loaded the instruments after a beautiful concert, we were surrounded and insulted for the verses of our songs from a small group of fascists and one of us ended up in the emergency room for the punches received.
Evidently this is the people that still exists in Italy today, but we will not stop singing our music and carrying on our ideas. Despite the threats we will never stop in carrying out an anti-fascist and anti-racist message and in fighting every day for a better world.
We thank the organization and all the people who danced and sang with us and who are now writing to us expressing their solidarity.
You were many, people of the heart, and that's the best answer we've already given to everything.
Italy will never be black!