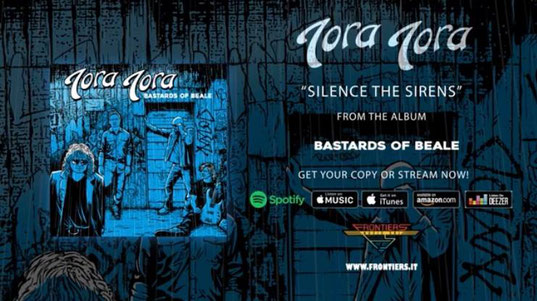 In 2017, Memphis rockers TORA TORA were approached by Frontiers Music Srl about recording a proper new studio album and they enthusiastically jumped at the opportunity. The resulting LP, "Bastards Of Beale", set for release on February 22, brings back the magic of the band's blues-rooted hard rock sound that gained them a loyal following upon their debut in the late '80s. Always a far cry from their more polished mainstream peers and more spiritually connected to blue collar hard rock, the band's return picks up where they left off, while not sounding even the slightest bit dated.
The second single from "Bastards Of Beale", the song  "Silence The Sirens".

Since the reunion, TORA TORA has issued three albums of previously unreleased material — "Before & After", "Bombs Away: The Unreleased Surprise Attack Recordings" and "Miss B. Haven': The Unreleased Wild America Recordings". But fans were clamoring for new music from the band, and that is just what they will get with the release of "Bastards Of Beale".

TORA TORA is a blues-based hard rock band formed in Memphis, TN in the late 1980s. Band members include Keith Douglas, Patrick Francis, John Patterson and Anthony Corder. TORA has two major releases Surprise Attack/Wild America through A&M Records that promoted five singles and videos (Walkin' Shoes, Guilty, Phantom Rider, Amnesia and Faith Healer). The band has six independent releases, The Warehouse Sessions, Bombs Away, Miss B. Haven, Before and After, Revolution Day, and most recently a live performance concert Live from Minglewood, in Memphis #ROCKOUTCANCER. Live appearances have been at festivals Rocklahoma, Farm Rock, Rock & Skull and Monster of Rock Cruise. TORA is known for Zeppelin-influenced vocals and classic rock inspired, high energy musicianship. TORA TORA signed with Frontiers Music SRL in 2017 and is releasing its full-length album Bastards of Beale in February 2019 recorded at legendary Sam Phillips Recording in Memphis, TN with Producer/Engineer Jeff Powell who was assistant engineer on Wild America.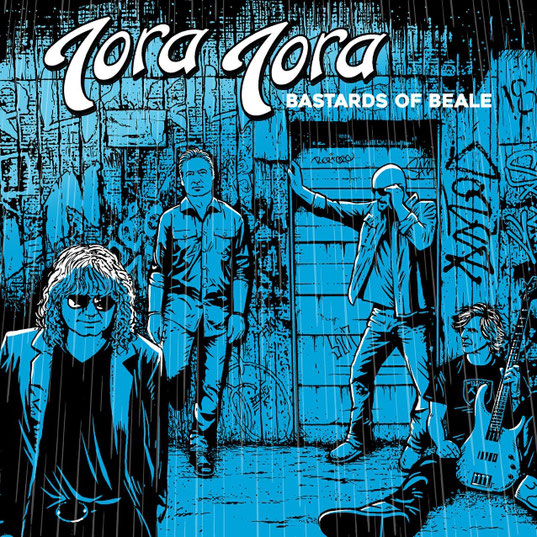 "Bastards Of Beale" tracklist:
01. Sons Of Zebedee 
02. Giants Fall 
03. Everbright 
04. Silence The Sirens
05. Son Of A Prodigal Son
06. Lights Up The River
07. Let Us Be One
08. All Good Things
09. Rose Of Jericho
10. Vertigo
11. Bastards Of Beale

TORA TORA is:
Anthony Corder: Vocals, Background Vocals, Acoustic Guitars

Keith Douglas: Lead And Rhythm Guitar, Acoustic Guitar 

Patrick Francis: Bass 

John Patterson: Drums, Percussion

Follow TORA TORA @
Facebook
Instagram
Twitter
Official Website
Tora Tora - "Silence The Sirens" Official Audio