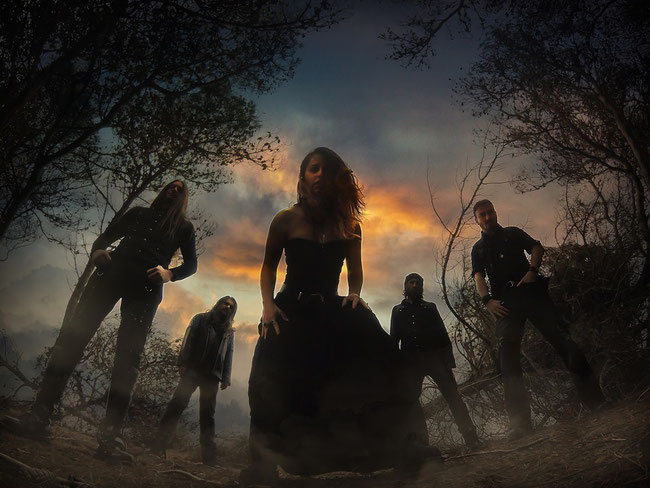 Recently returned from the Female Metal Voices Tour, which took them around Europe in support of Butcher Babies and Kobra And The Lotus, the Asphodelia are already working on a new project.
The Apulian dark symphonic metal band announces the forthcoming release of a live DVD, as the perfect conclusion of a rich and intense year that marked the official entry of the band into the international metal scene.
2018 was a year full of important goals for Asphodelia: in April the release of 'Welcome Apocalypse', debut album welcomed with enthusiasm by the press and by fans; a promotional tour that brought them to the United Kingdom, Spain, Greece, Malta, Latvia, Ukraine and Russia; a summer season full of international festivals that saw them share the stage with names of the highest level including Sabaton, Moonspell, Septicflesh, Udo Dirkschneider, Moonsorrow, Skyforger, Arkona; and finally the recent European tour in support of Butcher Babies and Kobra And The Lotus with stops in Germany, France, Spain, Austria, Switzerland and Italy. An experience, that of the Female Metal Voices Tour, not entirely new for the training of Foggia: in fact it was also present in the last edition of 2017, supporting Sirenia, The Agonist and Cellar Darling in Russian dates.

Waiting to enter the studio for the second album, already in the writing phase, the quintet led by the voice of Samuela Fuiani launches a crowdfunding campaign for the realization of their live DVD, with output scheduled for spring.
The DVD will be printed in a limited edition, available in pre-order exclusively on the IndieGoGo platform at the following link:
www.igg.me/at/asphodeliadvd