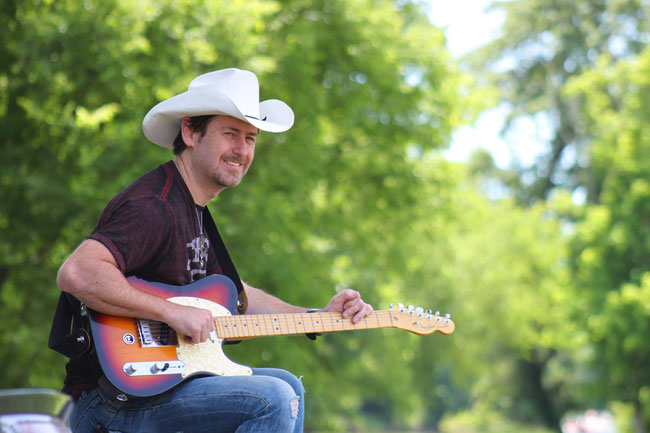 Tim Bradley is back on the country scene with the brand new single 'Back In A Time', co-produced with the Italian producer/bassist Paolo Pizzi for the emerging label Go Country. The song also features Cris Mantello on resophonic guitar. Back In A Time represent the first step that will take us to a full album release in 2019.
It is an incredible mix of human and cultural origins that gives rise to the artistic activity of Tim Bradley. With American, Italian and Norwegian origins, guitarist, singer and composer, he could not fail to develop an artistic vein mirroring the cultural mixtures that characterized his childhood and the age of his education.
His musical production is strongly influenced by American culture and is an open channel of communication between pop-rock and country music. Tim Bradley's innovative approach to tradition perfectly fits into the furrow of the best production of the modern country music, that plays a leading role, both in the media and in the economy, in that huge record market that is represented by North America and Australia.
Tim Bradley is an emerging artist although mature from an artistic and musical point of view that has chosen Italy as a place to live, develop his work and produce his music, a base from which to start his musical journeys, which have already brought him several times on tour in Europe and the USA.
Now, after a brief absence from the scenes, he returns with the re-publication of his first two albums Rusted Strings (2015) and My Red Hot Tractor (2016) with the emerging record label GO COUNTRY (which will also take care of his gigs booking in Europe) and a new album in 2019, strongly announced by the single 'Back In A Time' and its official videoclip.
Tim Bradley returns to the international scenes with style, confirming his unmistakable guitar and vocal character and his compositional ability, that make him able to reach with authenticity and grit an audience not necessarily accustomed to American music, also thanks to modern pop-rock sounds of his material.
Tim Bradley - "Back In A Time" Official Video