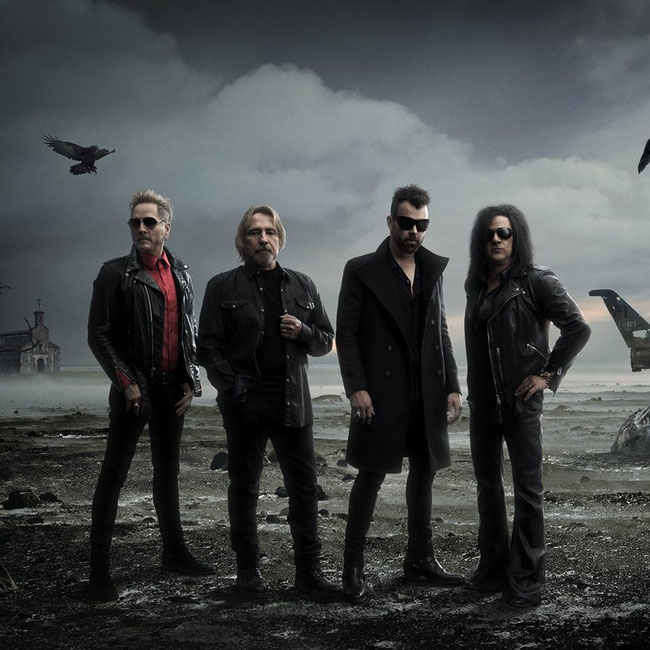 After dropping teases last week the new Guns N' Roses, Black Sabbath and Billy Idol band supergroup Deadland Ritual have revealed their debut single "Down In Flames".
The new group features Black Sabbath legend Geezer Butler, former GNR drummer Matt Sorum, Billy Idol guitarist Steve Stevens and Apocalyptica singer Franky Perez.

Fans of hard rock and heavy metal will find a lot to love about Deadland Ritual. The group creates a sludgy atmospheric soundscape that is just as mystical and thought-provoking as the visuals that their name conjures up. Gritty and powerful vocals soar, surrounded by a swell of harmonies that coagulate together with an interlocking combination of heavy riffs, rhythm and low end. Best heard at full volume, this is a group that will leave a mark when you see them live.

The band was the brainchild of Sorum, who came up with the name "Deadland Ritual" to reflect the idea of a "ritualistic dead space", which felt appropriate for the music he wanted to make.
Matt Sorum says:
"Steve and Franky were the first guys I called. We knew we wanted to create a heavier rock sound, but when I contacted Geezer and he agreed to play, I knew this could be a great band."
 
Follow Deadland Ritual on:
Facebook
Twitter
Instagram
Website


Deadland Ritual - "Down In Flames" Official Video