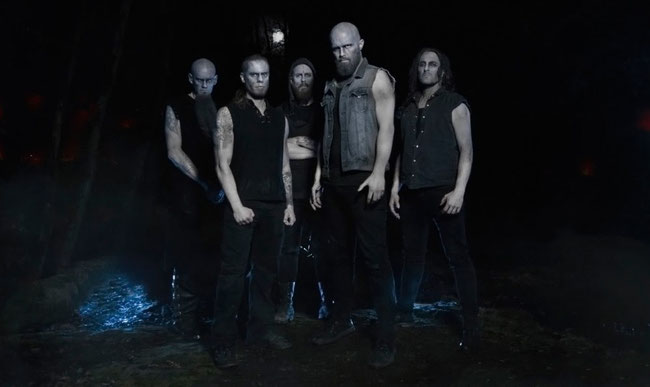 The Blackening Tide" is the new album from Danish epic melodic death metallers Heidra and the follow up to the band͛'s first full length album "Awaiting Dawn͛" from 2014.

"The Blackening Tide" is a concept album continuing the epic narrative and story arc that started with "Awaiting Dawn", and building upon Heidra's musical trademarks of twin lead guitar harmonies, soaring orchestral passages, growled vocals mixed with powerful clean singing and a relentless barrage of crushing metal riffs

The story of a king deposed and his attempts to reclaim his throne continue and the album opens with the dawn of the day of reckoning and the march to the battlefield, where the two armies clash in a murderous fury. With victory seemingly at hand for our hero, events suddenly take a turn for the worse as he and all his army is cast into a hellish realm.

The album was recorded, mixed and mastered by Marco Mastrobuono (Hour Of Penance, Fleshgod Apocalypse) at Kick Recording Studio in Rome and is out now via Time To Kill Records.