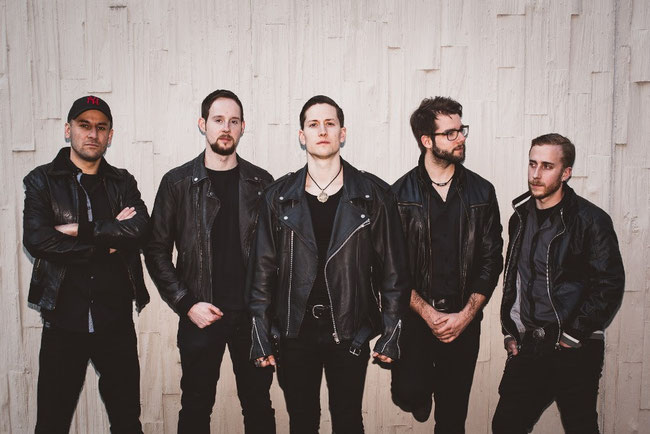 German modern metal combo Unclouded Perception are proud to announce that they have signed with WormHoleDeath for the release of their album "Districts".

Unclouded Perception stands for authentic Modern Metal made in Germany that doesn't only kick ass but also encourages thinking about life. Bone-breaking riffs merged with marrow-rocking vocals and energetic performances are the trademarks of the band. Completed through melodic guitar play, thoughtful lyrics or epic rock ballads, the five guys from Augsburg offer a widespread spectrum of sound to the listener. From Mosh pit storms to neck pain and creeps – those who don't know Unclouded Perception yet shouldn't miss a chance.

"Districts" has been enginereed, recorded, and mixed by Wahoomi Corvi and Cristian Coruzzi at RealSound Studio (Parma, Italy) and it will be released on 21 December 2018 via Wormholedeath / The Orchard / Wormholedeath USA.
The physical CD will be available starting January the 18th 2019 via Aural Music Group.