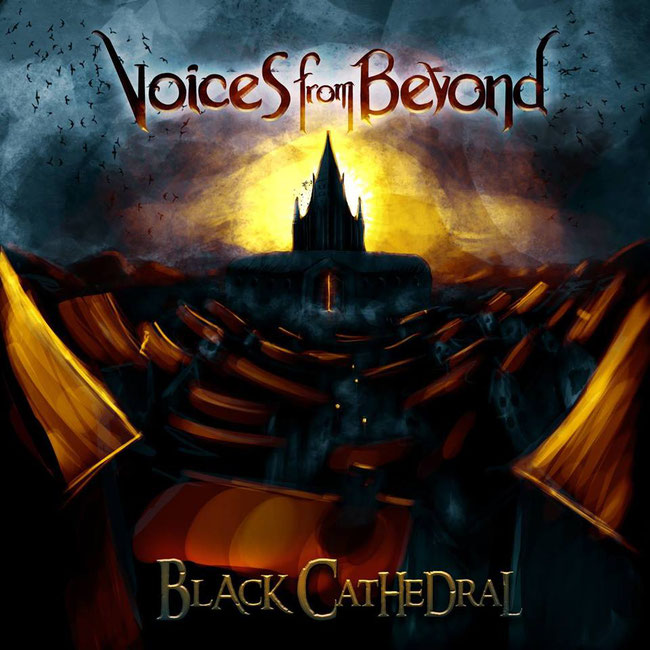 Voices From Beyond make today their new album "Black Cathedral" available in both physical and digital version. This new record is being released by Volcano Records & Promotion and will be featured on all major digital stores including iTunes, Amazon Music and Spotify.

In the composition of "Black Cathedral" the Voices From Beyond decided to deal with very current topics such as the exploitation of the Earth's resources (Dark Age), the role of the great world powers (Descending), the existence of a God (Guardian of the Laws) but, in particular, they found in the horror culture of the '60s and' 70s and in the stories of the American writer HP Lovecraft a great source of inspiration, as in the case of the title track "The Black Cathedral" inspired by the story "The Haunter of the Dark ".

To accompany the release of "Black Cathedral", Voices From Beyond have decided to create and make available a new video, made of occult and esoteric atmospheres, enveloped in gothic and overwhelming sounds and melodies that arouse in the listener a sense of unease and mystery. All elements that form the unequivocal trademark of Voices From Beyond.
For more infos:
www.volcanopromotion.com
www.facebook.com/volcanopromotion
https://www.facebook.com/voicesfrombeyond/
Voices From Beyond - "I Am The Presence" Official Video