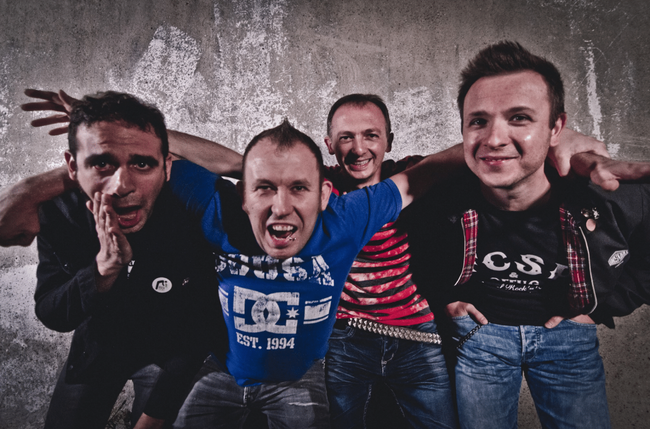 The Lights Out come back with a new, explosive 90's melodic punk rock record style ... in their own way! 13 unpublished songs that bring the raw sound of punk combined with musical influences even outside the boundaries of the genre, with a their personal and histrionic style.

The idea of the Lights Out punk music is never lost sight of, but new features appear
unexpected styles: reluctant to add electronic bases, rap songs or digital sounds
"modern", however, have created a more rock punk from the musical point of view, and more
sought from the vocal point of view.
For recording in the studio they made use of a few instruments with an unmistakable sound,
just to keep faith with the philosophy of the essential sound of punk music (on all of them
Gibson guitars Les Paul Studio, Fender Strato and Gibson Special and the Squier Mod bass).
The song with which Lights Out anticipates the release of the video is the story of three alien females that with a flying saucer land right where ours are playing and, trying to spy and study these strange terrestrials whose behavior they can not understand spirits, they go through a series of hilarious adventures that lead to the conclusion in which they all dance and drink together partying.
To remedy potential problems that could give the realization of such a project, supported only by the most powerful means housewives available, it was decided to be inspired by the old films of science fiction with good ideas, but with few resources: a lot of imagination, some references to Goonies, the 70s and even the comedians of Laurel and Hardy make the video
bubbly.
Lights Out - "When I'm Drunk (Put Stickers On The Cops)"