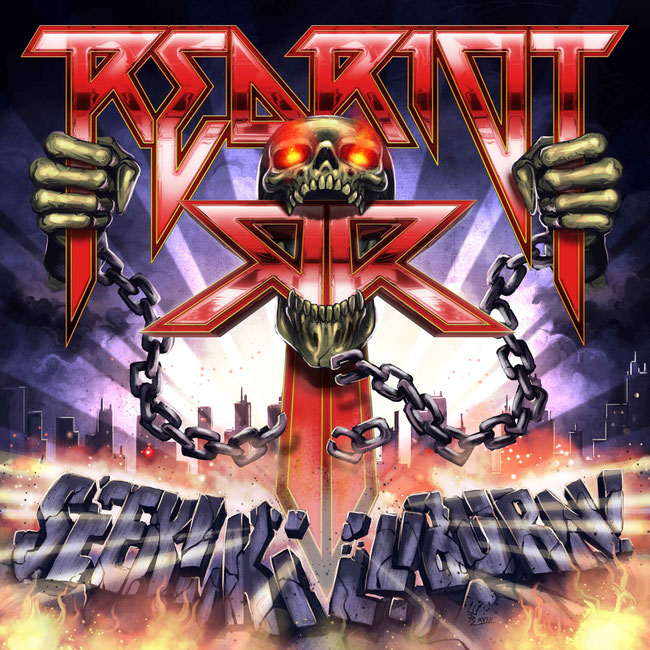 The new ReD RioT album "Seek! Kill! Burn! "Is now available in both physical and digital versions on all major platforms such as iTunes, Amazon Music Italia and Spotify. The album will be released via Volcano Records & Promotion, one of the most active labels on the Italian rock and metal scene, which has been supporting the ReD RioT for some years now.
In June 2016 the ReD RioT released the EP "Fight" through Volcano Records, releasing the release of the record to live experiences with bands like Hangarvain, Giacomo Voli and Teodasia, DGM and Heimdall, and a European minitour of ten dates "Fight In Europe Tour ".
In 2018 the Italian metal band has released three singles to anticipate the new album "Seek! Kill! Burn! ".
Through the YouTube channel of  the label," Hipster "," Rise or Fall "and "Blow Till You Drop", three tracks that let you know the essence of their work:
« a fast album, with warm and heavy sounds , with refrains from the stadium that contain the grit of five boys who scream their discomfort at those who like them is tired of suffering without reacting ».

More infos:
www.volcanopromotion.com
www.facebook.com/volcanopromotion
https://www.facebook.com/ReDRioTofficial/



ReD RioT -  "Blow Till You Drop" Official Video