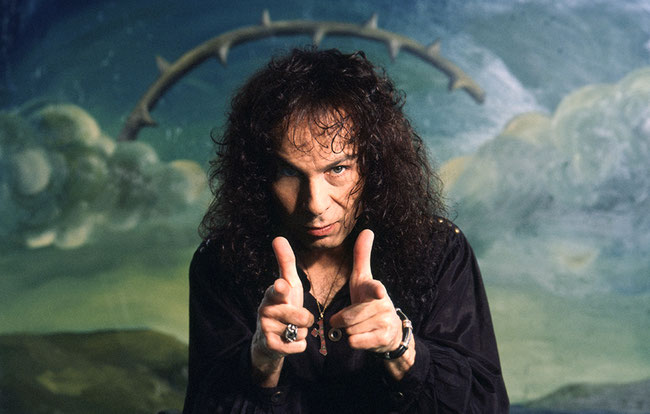 Ronnie James Dio's widow and manager Wendy, is working with journalist Mick Wall on the autobiography of the heavy metal master, which was three-quarters written before the Ronnie 's death and which was originally scheduled to be published years ago via MTV Books.
Wendy spoke about the book in an interview with "The Blairing Out With Eric Blair Show" at the fourth annual "Bowl For Ronnie" celebrity bowling party, which took place this past Thursday, October 25 at PINZ Bowling Center in Studio City, California.
She said:
"I'm working with Mick Wall, a journalist from England. And we're working together. November and December, I'm bringing out… putting out more stuff. And it definitely will come out 2020."
Asked what people are going to learn about Ronnie from the book that they don't already know, Wendy said:
"Oh, a lot of things. A lot of things about his childhood. Ronnie wrote the book up until the middle of Rainbow I know everything after that, and what I wanna do is keep it in his words. So what we're doing is we're finding lots of interviews and things. So I want it to continue in Ronnie's words, of what went on at that time and so on. So the part all the way up to the middle of Rainbow is completely Ronnie. And there's a lot of stories in there that a lot of people will be surprised about in his childhood."
"How he was a big star on stage and he was just such a wonderful human being offstage," she said. "He loved animals; he did a lot of charity work with animals, autism… He was just a great person that loved people, loved his fans. He spent hours with his fans, because he always said, 'I'll never forget where I came from.' He was a very special person. There's not many people like Ronnie."

Ronnie James Dio passed away of stomach cancer on May 16, 2010 at the age of 67. A few months after, MTV Books announced plans to release his memoir, which at the time was going to be entitled "Rainbow In The Dark: The Autobiography Of Ronnie James Dio".


Dio - "Holy Diver"  Audio