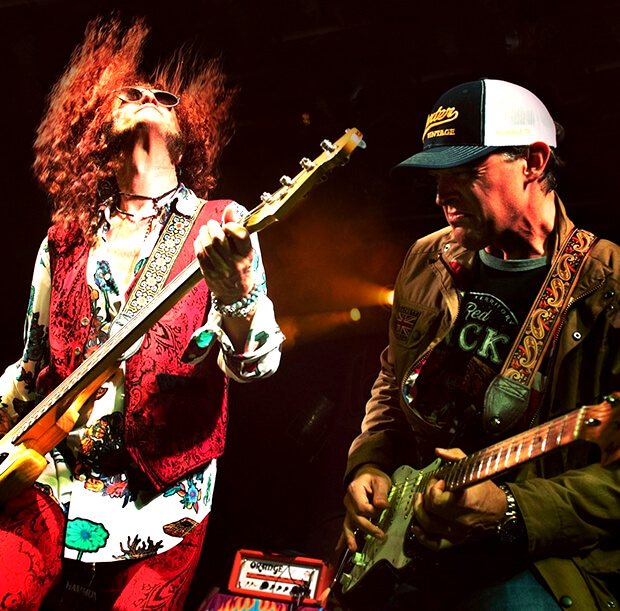 Directly from  Joe Bonamassa newsletter

It's been quite awhile since the Deep Purple albums "Burn", "Stormbringer" and "Come Taste the Band' have been heard live, but for fans in the UK, recently, they got to relive some rock n roll magic once again when "Glenn Hughes' Classic Deep Purple Live Tour" came to the Electric Ballroom, in Camden Town, London. It was quite a night to remember with such classics as "Stormbringer" opening the set and many other great classic tracks from Deep Purple's catalogue seeing the light of day again even if it's only for a short time. The venue was crowded, hot and sweaty but the rock played on and the crowd was loving every moment of it! Hughes trademark screams were on point proving he still has the chops to rock a stage.

But alas, all things must pass, and the show was coming to an end. Or so they thought! Somehow, the stars were aligned that night and it was time for a special guest appearance to help finish off the encore. As the song "Burn" was finishing up, a massive cheer came from the audience that happily welcomed the presence of Joe Bonamassa who joined Hughes on stage for the last two songs of the night. Joe conjured up the spirit of Ritchie Blackmore when he joined Glenn Hughes on stage to perform "Mistreated" and adding some extra swagger to the song "Highway Star". Well, since a lot of us didn't get to experience it firsthand, you can at least check it out here and imagine just how great it must have been to see these two legends performing live!
Glenn Hughes - "Mistreated" live