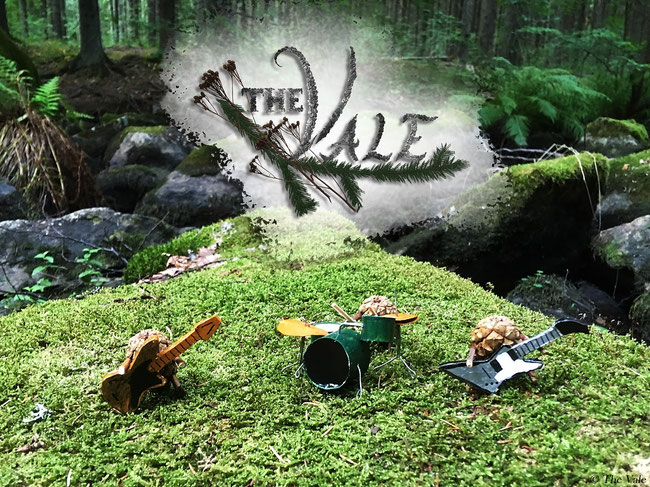 The Finnish progressive rock act, The Vale, released their debut music video "Terra Fulgur" as the first single from their upcoming album, "Seasons in the Valley".

The band clarified more about the song theme saying;
"Terra Fulgur is the theme song for summer - or actually more like for a summer thunder storm. It is about these critters who control the thunder and the electric currents of nature and they worship the great on the hill. The video heeds the concept pretty closely, as the pine cones mimic these critters."

The Vale is a three piece unit hailing from Tampere, Finland. The band was formerly known as Ovenizer since 2014 and finally morphed into it´s present form – The Vale – in 2017.

The Vale is lyrically a theme band. Everything happens in the Valley – always has and always will. Lyrics for each song are available at the Lyrics -section.

"Autumn in the Valley" -EP is the first recording of the band. The full length debut album "Seasons in the Valley" will be released Sep 28th 2018.
 
Announcing later this week for the album availability on several digital platforms. Stay tuned!

The Vale - "Terra Fulgur" Official Video