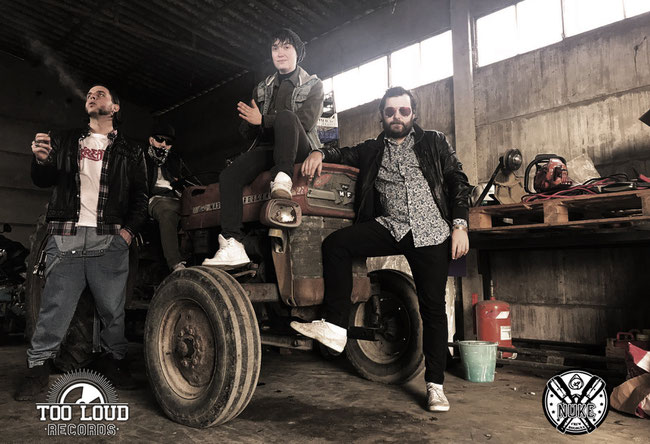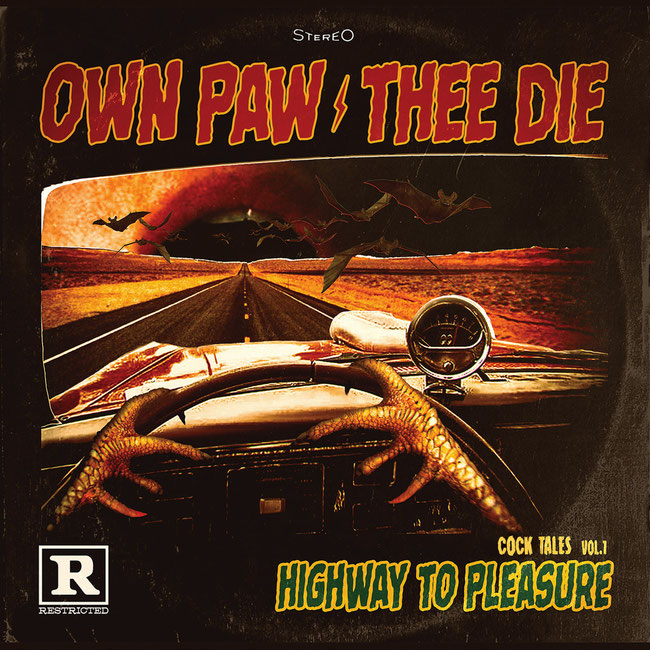 Tracklist:
1. Pussy Pill In My Drink
2. Straight Eggs
3. Highway To Pleasure
4. In The Hanhouse
5. Ahoy!(Fuck The Whales)
Own Paw Thee Die are an Italian "drunkard-happiness" band from Bologna, formed in 2017 in a rehearsal room, where the beers cost 2,50€ only. (66cl guys). These 4 guys comes from the Hardcore-Metalcore scene, something that you really call "TRUE, STAY HC, SUPPORT YOUR SCENE", but where people talk on your back while they're giving each other the nail-polish on the toes. Own Paw Thee Die born in this context and they sound like a dirty porn-Southern-Stoner Rock groove music with fictional lyrics that talks about the loveliness of stay high and the shit of living surrounded by bald posers.
OWN PAW THEE DIE - "Highway to Pleasure" Official Video