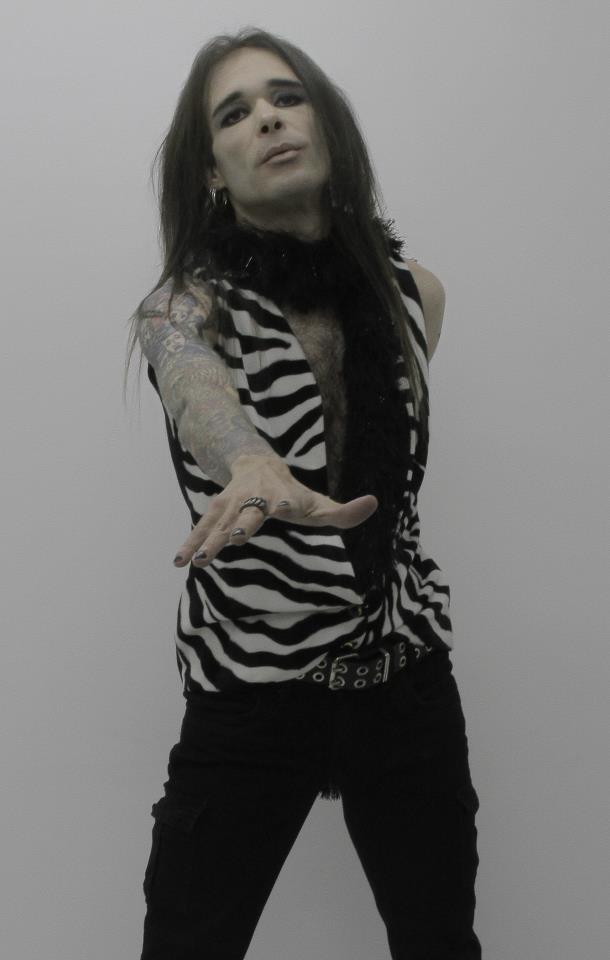 FnA Records will publish in limited edition the album entitled "Unreleased & Unplugged", by the Brazilian glamster Criss Sexx.
The edition will be printed only in 100 copies signed by the same Criss Sexx and will be proposed songs written with the collaborations of prestigious artists in the hard rock scene as Ted Poley ("Missing You"), Mike Tramp ("Have You Ever"), Jimi Bell of the House Of Lords ("Burnout Heart"), Gerry Laffy ("Money And The Magic"), Jesse Damon of the Silent Rage ("Doin 'Fine"), Tony Mills ("Not That Innocent") and Kane Roberts .
Pre-orers HERE
The first 50 people who pre-order the album will get their name in the Thank You notes of the album art.
The first 30 people to pre-buy the album will get an official Criss Sexx guitar pic (the same as the ones he used on tour).
The first 50 people to pre-order the album will get an official download of LIVE TRACKS from Criss.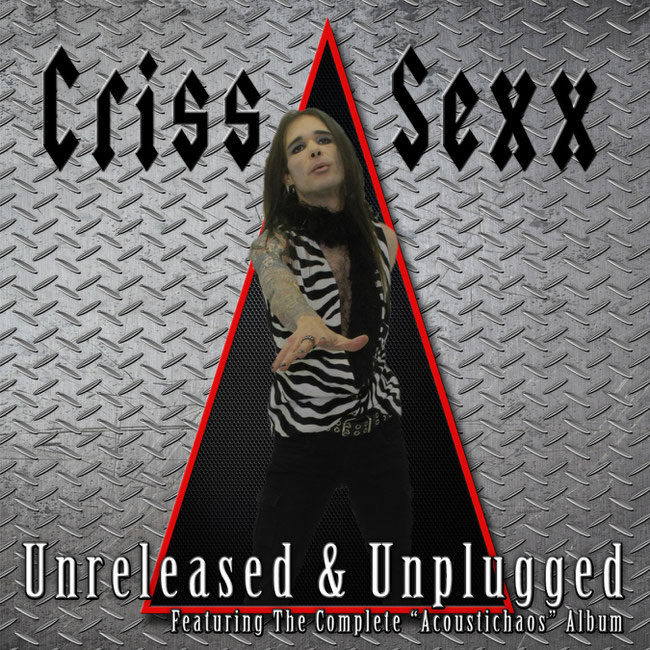 "Unreleased and Unplugged" Tracklist:
01 - BURNOUT HEART (with Jimi Bell of House Of Lords & Johnny Lima)
02 - MONEY AND THE MAGIC (with Gerry Laffy of Girl)
03 - DOIN' FINE (with Jesse Damon of Silent Rage)
04 - NOT THAT INNOCENT (with Kane Roberts (Alice Cooper) and Tony Mills of Shy)
05 - HAVE YOU EVER written by Mike Tramp (White Lion)
06 - MISSING YOU written by Ted Poley (Danger Danger)
07 - TRY AGAIN (Acoustic)
08 – WEIRD (Acoustic)
09 - WHEN IT COMES TO LOVING YOU (Acoustic)
10 - IF THERE'S A PLACE IN YOUR HEART (Acoustic)
11 - DON'T YOU KNOW (Acoustic)
12 - HOW DARE YOU (Acoustic)
13 - IT'S YOU (Acoustic)
14 - LAST NIGHT TOGETHER (Acoustic)
15 - THANK YOU FOR WHO YOU ARE (Acoustic)
16 - WHAT COMES AROUND GOES AROUND (Unreleased/Demo)
17 - FEEL YOUR LOVE TONIGHT (Unreleased/Demo)
18 - HEAL MY BROKEN HEART (Unreleased/Demo)
19 - STARTING ALL OVER AGAIN (Unreleased/Demo)
20 - A MESSAGE FROM CRISS SEXX 2017
Criss Sexx's cover version of Gerry Laffy's "Money And The Magic", the brand new video from the upcoming "Unreleased & Unplugged" album, out by FnA Records, 2018.
Criss Sexx - "Money And The Magic" official Video