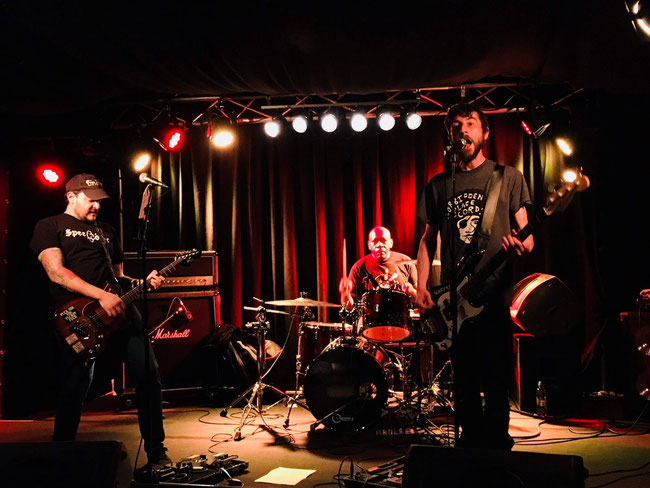 On POGO RECORDS, EBUS MUSIC , TRUMMER  RECORDS, BONOBO STMP, FORBIDDEN PLACE , WHAT'S FOR BREAKFAST & SKATE PIZZA RECORDS we are playing a mix of noise rock, sludge, stoner, punk !
Missiles Of October offer up ten tracks of raw and dirty sounding punk, grunge, sludge, and noise rock.  Overall, Better Days is a really solid album and is definitely worth checking out.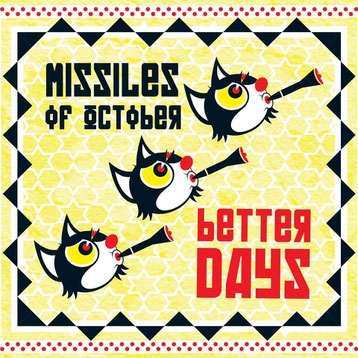 Download it for FREE on Bandcamp
Facebook Page
Missiles of October is a Belgian band formed  in 2012 by  3 old guys who are playing a dirty rock, heavy and powerful! sludge vs punk vs noise rock! for fans of Unsane, Les Thugs, Jesus Lizard, Helmet, Black Flag, Mc Lusky, Unwound...
With 2 albums, 3 EP and +/- 90 crazy gigs in UK, Belgium, Netherlands, France and Germany, they get an impressive live reputation.
They play with Whores., Big Business, Cosmic Psychos, Philm (usa), Progerians, Speedozer, Dÿse, 4 times with Jucifer (us), Hard Ons (Au), Grant National (De), Vandal-X (Be), Stinking Lizaveta (US), King Phantom (fr), Clarkys bacon (De), Don Vito (De), Anomalys (Nl), Membrane (fr),  Revok (fr), The Lumberjack Feedback (fr),  La Jungle, Morkobot (it), Frau Blucher, L'effondras, Remote, Animal Youth , Nine eleven .....

CD VERSION available on :
POGO RECORDS (France - 075)
EBUS MUSIC (Germany - EM074/QR006-CD)
BONOBO STOMP (France-012)
 
LP VERSION available on
FORBIDDEN PLACE RECORDS (USA)
WHAT'S FOR BREAKFAST (USA - 018)
 POGO RECORDS
EBUS MUSIC (Germany - EM074/QR006-CD)
TRUMMER POGO RECORDS (Germany - TPnr24)
BONOBO STOMP (France-012)
SKATE PIZZA RECORDS (France)
BETTER DAYS TOUR part.III
23.02.18: Liege @ Old youth asso Minifest
25.02.18 : Bruxelles @ garcia lorca Bring the Noize fest #1 + Black Blues Mantra + Atomic Vulture
17.03.18: Dour @ Bokal
24.03.18: Bruxelles @ Bunker + Speedozer
28.04.18: bruxelles @ barlok + Unlogistic + Binaire +
19.05.17 : Etterbeek @ ASBL backstage
20.07.18: Luxembourg @ The Spirit of Music "SOM"
More to come...
Missiles of October - "No Brain No Headache" Official Video