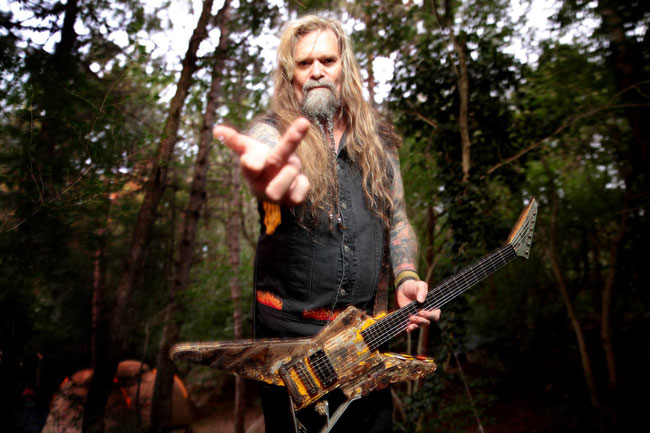 The legendary guitarist CHRIS HOLMES announces the first live shows for the upcoming seasons Autumn/Winter for his "No Limit Tour 2018" with his band  Chris Holmes Mean Man.
The heavy metal guitarist and songwriter best known as the lead guitarist of heavy-metal band W.A.S.P., is unstoppable and we can attend his concerts in the coming months.
Confirmed dates for "No Limit Tour 2018":
Monday 12 November 2018 live @ Craufurd Milton Keynes (UK)
Friday 16 November 2018 live @ The Jester Bar Westport (Ireland)
Saturday 10 November 2018 live @ A Day Of Rock 2018 Corby, Northants (UK)
Saturday 17 November 2018 @ The Diamond Rock Club Ahoghill (Northern Ireland)
Friday&Saturday 14&15 December 2018 @ Eindhoven Metal Meeting Eindhoven (Netherlands)

MORE TO COME!