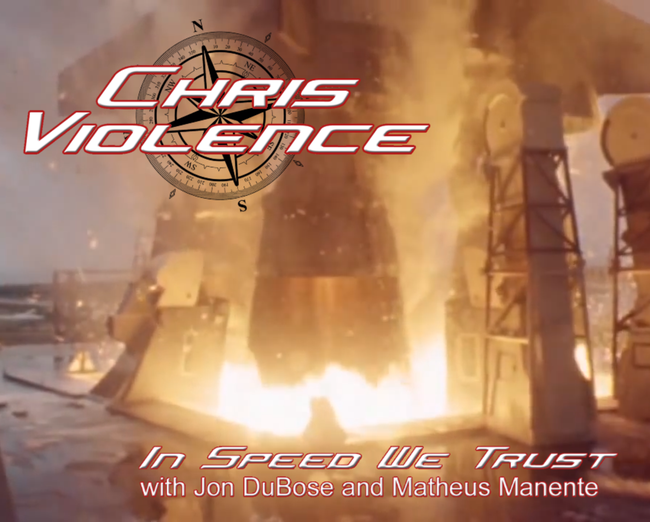 The American thrash metal singer Chris Violence unveil his upcoming music video artwork. 
"In Speed We Trust" is the new single and music video that he has been working on lately. The recording process was conducted at the home studios of Jon DuBose (bass and rhythm guitar) in the United States, Matheus Manente (drums and lead guitar) in South America and Chris Violence (vocals) in Italy.  This song includes an intro production created by Danilo Battistini featuring the voices of Danilo Battistini, Fiona Thraille, Matheus Manente and Steve Blitzin.
The American Thrash Metal vocalist originally from Hollywood, California USA who fronted the Thrash Metal band Cessation of Life (1995 - 2012), releasing multiple albums and extensive touring over the bands long career. Chris Violence released his debut solo full-length album, American Ripper in 2014, and later the single Push Button Pain in 2016. The same year he has been featured in the Romanian extreme metal band Axsaena debut release, "Global Revolution" .
In 2017, released a 24-minute-long masterpiece, THE RAVEN, which is a thrash metal opera based on the iconic author Edgar Allen Poe's The Raven.
Chris set the release date of the music video of "In Speed We Trust" on Thursday, May 31, 2018. 
Chris Violence - "In Speed We Trust" Music Video Artwork