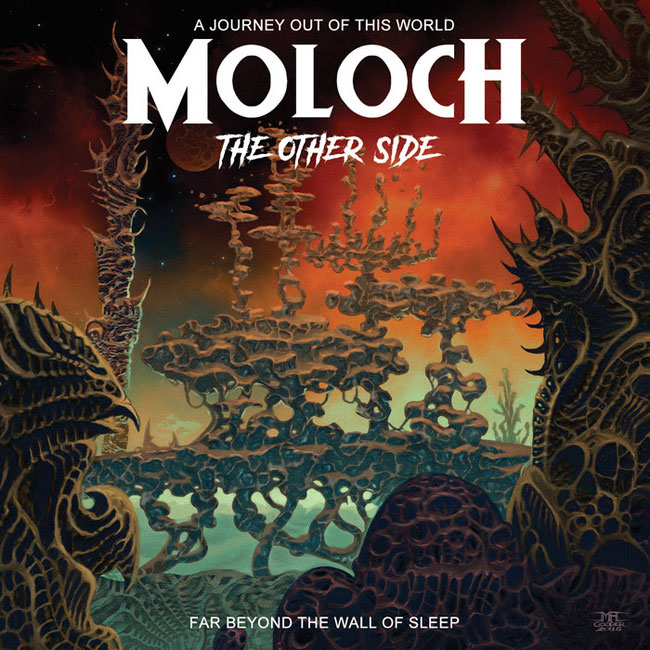 Moloch returns with a stunning new chapter of his dark electronic music crusade. This time he will take you to "The Other Side" with a darkwave horror EP to be released on Walpurgis Night 2018 on Via Nocturna. Almost 30 minutes of dark soundscapes and synthesiser hell in vein of 80's & 90's sci-fi B-movies.

 The single, track entitled "F.E.A.R." is a crushing darksynth track that's setting the tone for Moloch's new mini-opus as well as giving a glimpse of what you can expect on his upcoming live shows in August.
The complete tracklist:


01. The Other Side

02. Escape From the Nameless City

03. F.E.A.R.

04. I Am Moloch

05. A Dream of Death

06. The End


The EP was released as a jewel case CD limited to 500 copies on April 30, 2018. 

You can order your copy at http://bit.ly/2GjVrLS

Details:
MOLOCH - "The Other Side" MCD
Label: Via Nocturna
EAN: 5905279281844
Format: CD (jewel case)
Country: Poland
Year: 2018
Genre: darksynth / synthwave / electronic music

FOR FANS OF
Perturbator, Carpenter Brut

SOCIAL MEDIA:
Website
Facebook
Instagram
Twitter
Bandcamp
Moloch -" F.E.A.R." Official Track