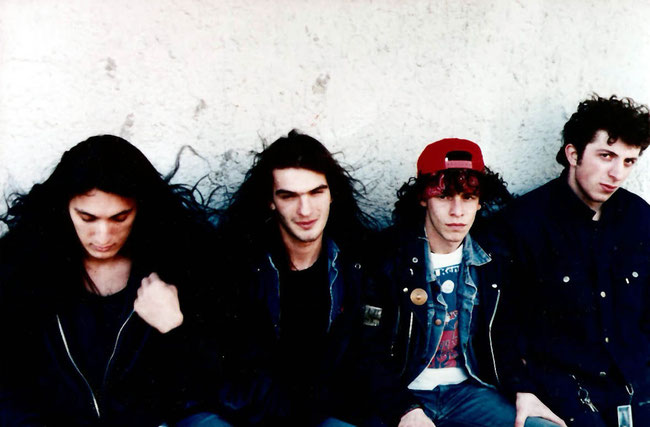 Old school thrash metal fans rejoice!

 "Poetical Freakscream", one of the most overlooked Italian thrash gems of all time is finally coming back to light in a completely refreshed edition, mastered from a recently found tape with an early stage (unreleased) mix of the album powered by an extra guitar track recorded back then by the riff genius known as CC Muz.

 Jester Beast started in Torino, Northern Italy, in 1983 as a power/speed metal act and progressively changed path improving their style into a crazy fast thrash-core, combining the lesson of Italy's furious 80s HC with their thrash metal based on speeded up Voivod-esque riffs and some Slayer influenced breakneck rhytmic solutions. Their 1988 demo-tape was so fucking great that managed to drow the attention of Nuclear Blast Records, which eventually included 3 tracks of the demo on the classic "Pleasures in Life" 3xLP compilation.

 This ultimate re-release of Jester Beast's debut album includes the complete "lost tape" of "Poetical Freakscream" (which originally came out in 1991 with a much weaker sound) and a bonus CD with the album + their cult 1988 demo (hands down among the top 5 best Italian thrash demos ever) + a never-heard-before soundboard live from 1988 ,including several unreleased songs. As with all F.O.A.D. releases, you'll experience a manic care in sound mastering and a wonderful packaging consisting of a gatefold jacket, CD in cardboard sleeve and a 12 page booklet full or rare photos, excerpts from magazines and flyers.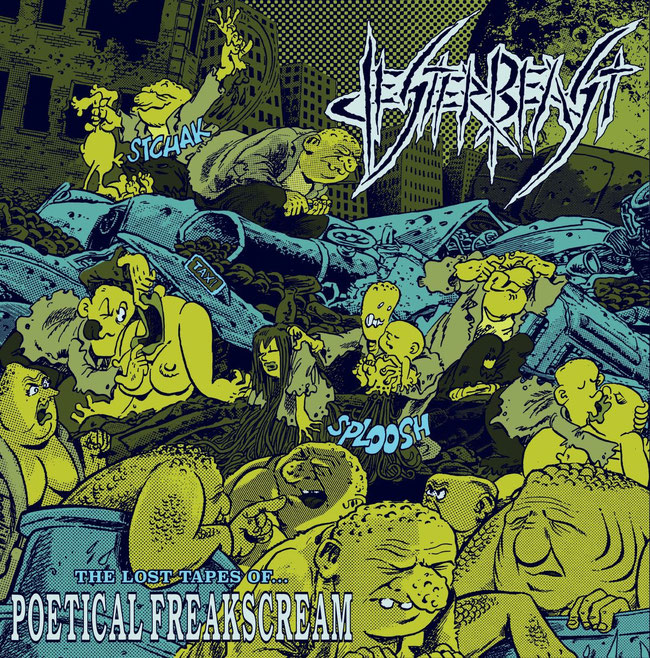 CD TRACKLIST:


"Poetical Freakscream" - unreleased version (1991)

1) Freak Channel 9

2) Illogical Theocracy

3) Jester Day

4) Claustrophobic Autogamic

5) Swan Ain't Die

6) Poetical Freakscream

7) Mother

8) D.A.U.

9) Unidentified Body


"Destroy Ater Use" - Demo 1988

10) Mother

11) Destroy After Use

12) Hypnotized

13) Clustrophobic Autogamic

14) Outro

Live in Treviso, 16/04/1988

15) Hypnotized

16) Psychopathic

17) Dream Over Dream

18) Labyrinth

19) Suck My Powerful Dick

20) Still Born