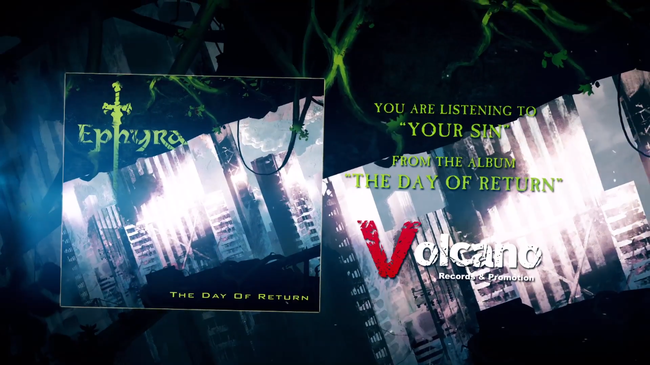 Melodic death metallers Ephyra are back online with a new single and lyric video "Your Sin", the third song to anticipate "The Day Of Return", the last album coming out on May 18th for Volcano Records.
"Your Sin" confirms the technical-compositional skills of the Como band, which for the occasion makes use of the contribution of the special guest Yesun Erdene Bat, which embellishes the song with the placid and millennial sound of its Morin Khuur.
This third extract also conquers the balance of vowel interweaving, suitable for creating a choral atmosphere and a great symphony, where the deathly component is combined with studied and perfectly managed melodies, which give the piece an emotionality in more.
https://www.facebook.com/Ephyra-official-338459249511535/
https://www.facebook.com/volcanopromotion/
Ephyra - "Your Sin" Lyric Video