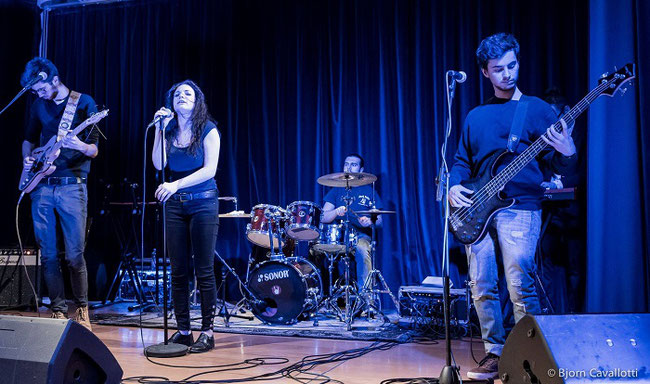 The Bowman, five youngsters united by a passion for music, have been playing for about a year in the Piedmontese premises proposing an energetic rock-blues, which led them to obtain an important recognition, winning the Young Herons Festival of Vercelli 2017, now in its third year edition.
They are Elisa Negro, Mattia Bellini, Marco Vialardi, Giacomo Cortese and Leonardo Gioli, and they can not wait to make you feel the new production of their single "Potion" coming out all over the planet with Ænima Recordings.
The single will be presented accompanied by the official videoclip and live in all its energy!