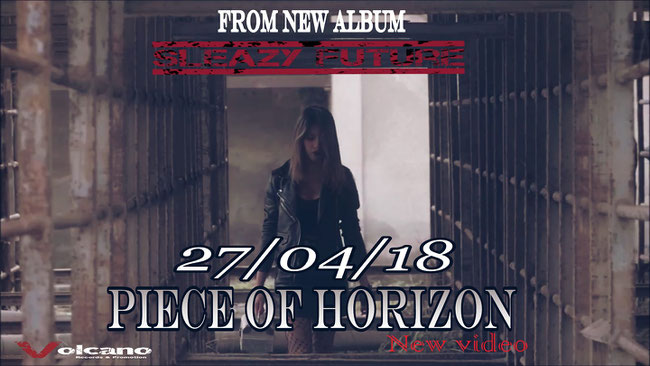 After having inflamed us with three wild singles, today Sardinian hardrockers Tracy Grave come back with a new fantastic single and video clip PIECE OF HORIZON, Directed entirely by Oscar Serio.
Fourth single from "Sleazy Future" released on March 23rd for Volcano Records & Promotion.

"Piece of Horizon" abandons the most frantic and distorted sounds of the first three singles, softening its sound in what turns out to be a successful eighties rock ballad, where the vocal and delicate vocal embroidery at the same time, allows us to trace, however, the great stylistic imprinting of the group.

Do not miss it and stay tuned for more:
Tracy Grave Facebook
Volcano Promotion Facebook
Tracy Grave - "Piece Of Horizon" Official Video