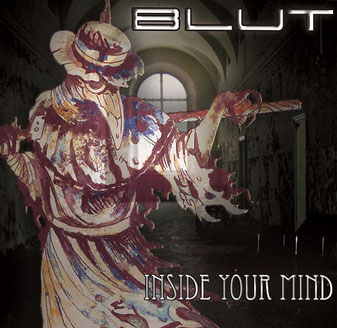 Blut communicates the out coming from the band of Valentina Carlone, performer and dancer who donated to the group during their stay a contribution of considerable importance. So the paths between Blut and Valentina Carlone separate, but friendship remains. The band consequently wishes the artist the best for their future and the best fortunes.

There are those who go away and those who arrive. In fact, the Blut line-up will make use of the contribution of a second guitarist. This is Vincenzo Criscuolo called "Krisk", multi-instrumentalist with an attitude towards hard rock and heavy metal. Criscuolo, already a founding member of the prog metal project "Kaos Of Lies", is engaged in the writing of his debut album and is also a bassist of the hard rock band Sunset, as well as guitarist and bassist of the musical project "Duetti - because of someone" .

Finally, the Blut notes the cover of the remix album titled "Inside Your Mind", which will contain remixed songs in electro dark style, dubstep, EBM, synthpop, Futurepop and tecnosia extrapolated from the two Inside My Mind records Part I and Part II. The release is scheduled for May 2, 2018.