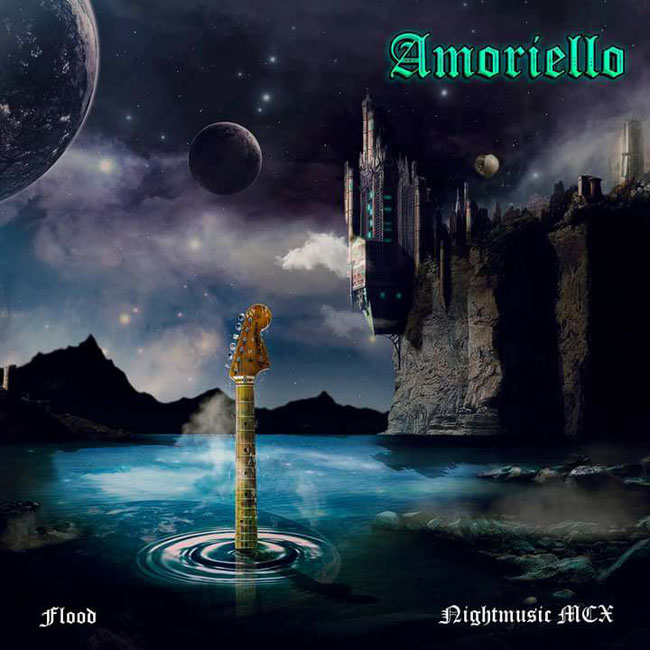 Amoriello is the project of the guitarist and author of children's books Thomas Amoriello, who has joined a stellar line-up of guest musicians who have been part of bands like Black Sabbath, Whitesnake, Ozzy Osbourne, Yngwie J. Malmsteen's Rising Force, and Michael Schenker Group to play metal inspired by the 80s with a modern touch.

His first song, "Flood" a power ballad with the guest the Swedish vocalist Goran Edman (Yngwie, John Norum), the bassist Neil Murray of Whitesnake and Black Sabbath, the extraordinary session drummer Atma Anur (Jason Becker, Cacophony, Richie Kotzen) and keyboardist Michael Troy. He also made an epic guitar instrumental "Nightmusic MCX" with bassist Ozzy in Ultimate Sin, Phil Soussan, drummer Shane Gaalaas (Michael Schenker Group, Uli Jon Roth).

Amoriello's book, "A Journey to Guitarland with "Maestro Armadillo and Ukulele Sam Strums in the Sand", has obtained favorable reviews in Guitar Player Magazine (USA), Rock Hard Magazine (Germany), Screamer Magazine (Los Angeles) and praised by Brian May , Steve Hackett and Jennifer Batten.
Amoriello - "Flood" Lyric Video