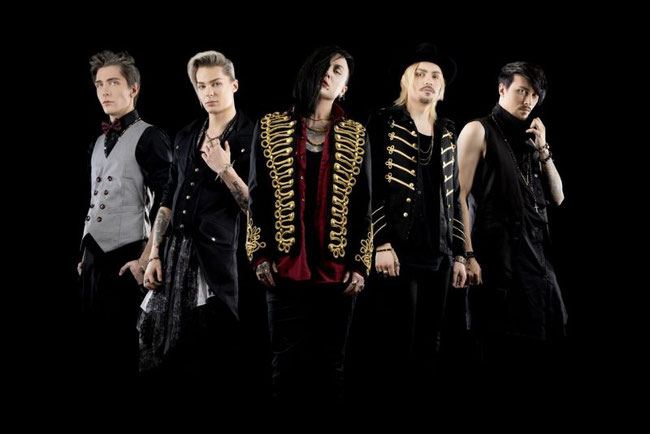 Go Loud Agency is proud to announce that Stockholm-based visual rock band Kerbera will play in Russia with Falling in Reverse on the following dates:
03.02  -Glav ,Moscow (RU)

04.02  -Club Zal, Saint Petersburg (RU)

Kerbera is a visual alternative rock act based in Stockholm, Sweden. The band mixes an ambient sound with progressive undertones and catchy melodies; too hard for the soft and too soft for the hard, too dark for the bright and too bright for the dark. Filling a void between genres and artistic expression, Kerbera's image is of an anti-stereotypical character that questions norms on a psychological level. Kerbera formed in the summer of 2013 and shortly after that released their first single Inglorious, which quickly climbed the Swedish iTunes charts and was picked up by radio through Digilistan, a show including Sweden's most bought and streamed songs. The music video for Inglorious had over 10,000 views in just 24 hours and over 100,000 views during the first week, now the video has his over 2.6 million views.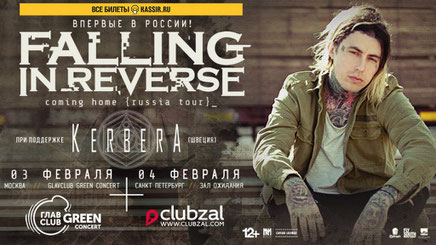 To date, Kerbera has released six singles, one EP and their debut album called People Like You, released in April 2016. They are currently working on new music and plan on releasing their new single Circus on January 26th. With a strong concept and a dedicated fan base, their their "modern freakshow" is bound to infect the world one day at a time.

Kerbera are:
Seike (vocals) 
Zave (guitars)
Dave (guitars)
Fredrik (bass)
Mike (drums)
Kerbera - "Counterpoints" Official Video