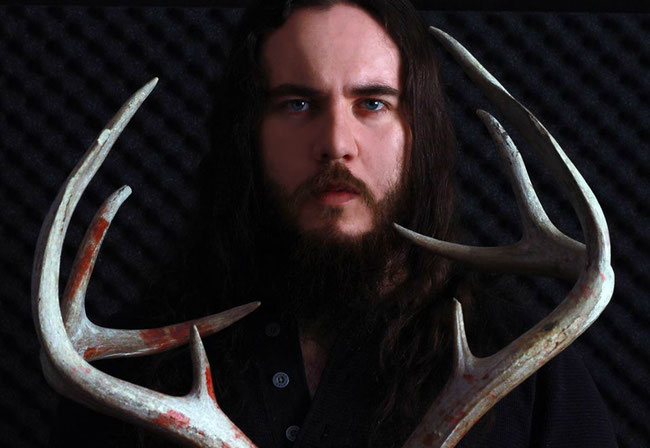 DEEP DARK RIVER, the acoustic doom, folk, blues, ambient and soul side project from Vesperia's Morgan Rider has posted a new video covering DIO's "Holy Diver". 


Rider comments: 

"I had a lot of fun working on this one, I absolutely love Dio and wanted to create a blues version of one of their best known songs: Holy Diver! I might just do another Dio cover in the future!"
Rider was inspired to create DEEP DARK RIVER by the works of his close friend David Gold (Woods of Ypres). DEEP DARK RIVER's self-titled debut album is currently being recorded and is planned for a 2018 release featuring all original tracks. Rider has performed across Canada, USA and Europe with a variety of heavy metal groups such as Vesperia, Crimson Shadows, Woods of Ypres and SIG:AR:TYR .
DEEP DARK RIVER's previously unleashed cover of Woods of Ypres' "Allure of The Earth" was in tribute of the memory of dear friend David Gold. The video was shot in Whitby, UK, Sherwood Forest, UK and Clarington, ON.

Other cover videos by DEEP DARK RIVER can be viewed at the following links:
Three Little Birds (Bob Marley)
What A Wonderful World (Louis Armstrong)
Wayfaring Stranger (Johnny Cash) 

DEEP DARK RIVER Official Site
DEEP DARK RIVER Facebook



"Holy Diver" Official Video