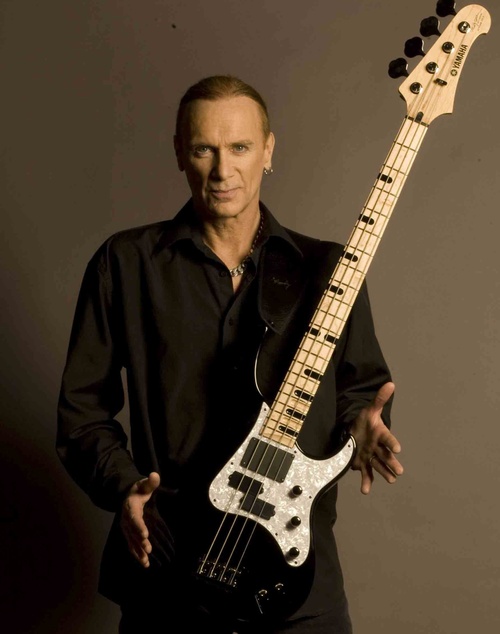 Mr. Big, Talas, The Winery Dogs, The Fell and Sons Of Apollo bassist Billy Sheehan was recently interviewed by Jimmy Kay of The Metal Voice and asked whether he'd be willing to do a reunion with Van Halen frontman David Lee Roth's solo classic band line-up of presumably guitarist Steve Vai, Sheehan, drummer Gregg Bissonette and keyboardist Brett Tuggle.
Back in the summer of 2017, Sheehan was interviewed by eonmusic about the David Lee Roth band reunion that never fully materialized. Roth, Sheehan, Vai and Bissonette were scheduled to reunite to play two songs , "Shyboy" and "Yankee Rose" , from their debut album "Eat 'Em And Smile" released back in 1986 at the Lucky Strike Live in Hollywood, California, USA on November 25, 2015. Unfortunately, the venue was closed down at the last minute by a fire marshall due to overcrowding before the group officially reunited and played.
Sheehan said as follows to eonmusic about the chances that the band might reunite:
"Maybe someday it will. It's up to Dave, [but] I'm ready, Steve's ready, Greg's ready – we're all ready. So if Dave decides to do it, we're ready to go".
David Lee Roth - "Yankee Rose"  Official Music Video