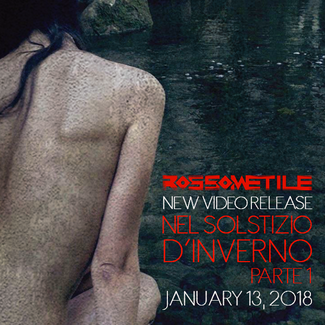 Rossometile has recorded, in a renewed version, the song "Nel Solstizio d'Inverno (parte 1 e 2)", present in their latest studio album "Alchemica", for the occasion mixed and mastered by Jacob Hansen at the Hansen Studios.

The band explained:

"is a new version of the song completely rearranged in the symphonic phase
talks about the winter solstice seen as a moment of rebirth that takes place through the fusion between our body and nature to become with it only one unit capable of being reborn and regenerated.
The second part of "Nel Solstizio d'Inverno" will be published shortly with a second video that will ki7u78u8represent the continuation of the first one. Then we will publish some new songs that will anticipate the release of our fifth album and we will do it by video on youtube"
Rossometile- "Nel Solstizio d'Inverno"